Evolution of The Anatomical Bridle Is Here!
The Anatomical Bridle by Bobby's English Tack
It's finally here!  The anatomical bridle that you've been waiting for.  Bobby's Anatomical Bridle (AB) is designed and manufactured with the most stringent specifications and utilizes the fine handcrafted materials that Bobby's English Tack has become synonymous with since 1880.  The benefits of this bridle are great and we are confident that you won't find another anatomical bridle of this caliber at such value price that we're backing it with our iron clad 30 day money back guarantee.  
So what makes our anatomical bridle different from standard bridles?  There are many benefits associated with this type of bridle.  Comfort and performance are the main advantages that this system provides.  This AB takes into consideration the skull shape of a horse and sits higher up on the nose where the bone is thicker.  This helps to avoid unwanted pressure on the molar teeth. Further, the bit is attached to the nose-piece to avoid any pressure on the tongue or bars of the mouth.  This gives greater comfort and helps reduce stress on the horse allowing for longer and more pleasurable riding. 
This AB is particularly beneficial when it comes to sensitive horses that have never really settled in.  Pressure is more evenly distributed over the horses head which reduces friction and the ability to direct may be accomplished with less use of greater force. 
The AB is connected is connected from the headpiece to the noseband. This along with the absence of a throat lash makes not only transporting bridle less "tangly," but also simplifies putting it on and off.  The ease of putting on the AB tends to be much simpler than standard bridles with a throat lash.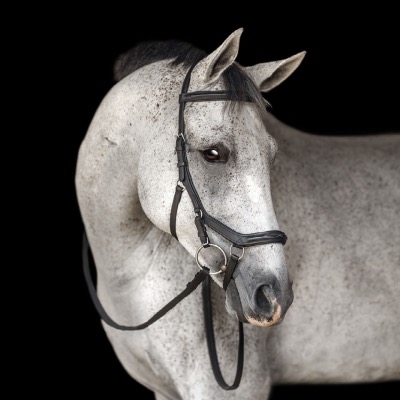 (Photo Above) This Anatomical Bridle from Bobby's English Tack increases comfort and performance like never before.  
All these benefits are definitely worth the price, but one final note that may be required to completely win you over.  This bridle looks amazing!  The modern sporty design is eye catching and is a fantastic option for trailer riders all the way up to seasoned Olympic riders.  Give this new innovative design a try with your horse and we think you'll quickly become a believer.  With incredible comfort and high quality materials you've come to expect from Bobby's English Tack, your horse will be thanking you time and time again.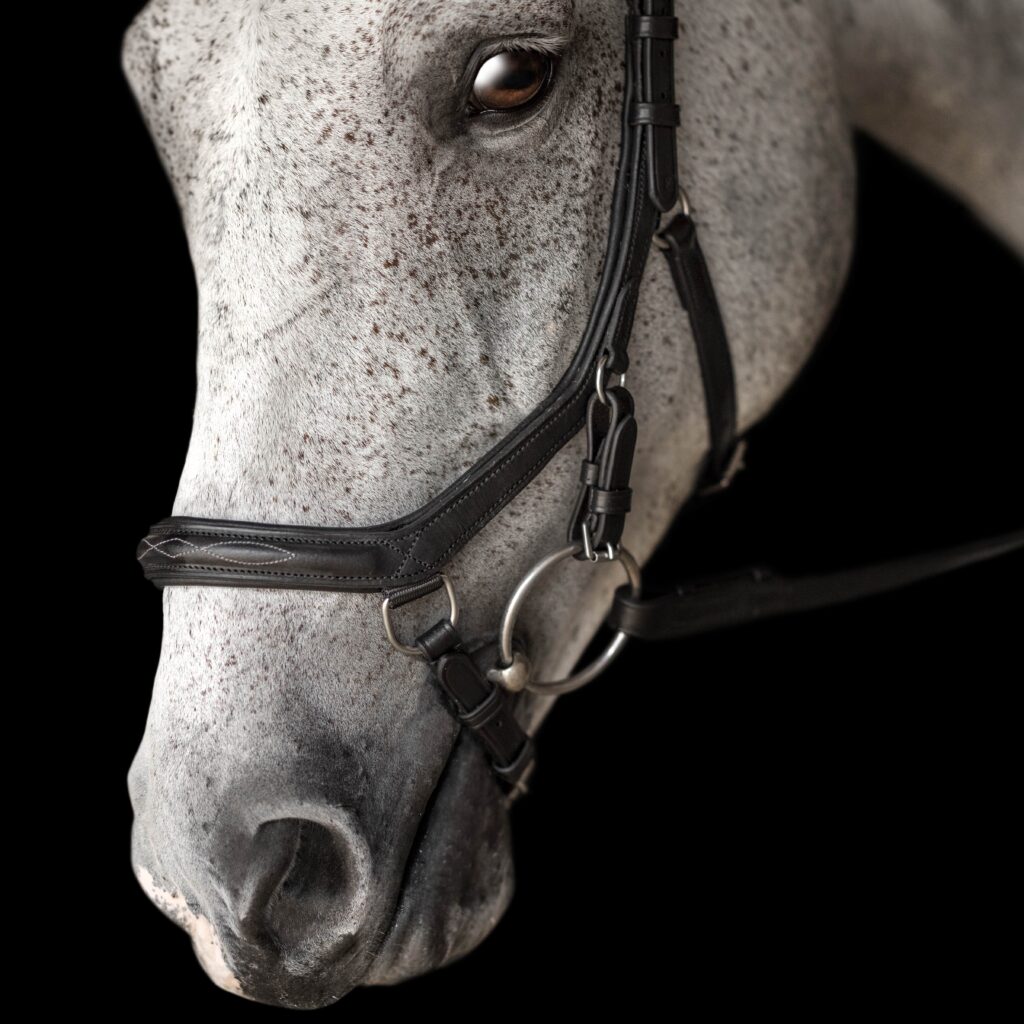 Anatomical Bridle from Bobby's English is perfect for sensitive horses.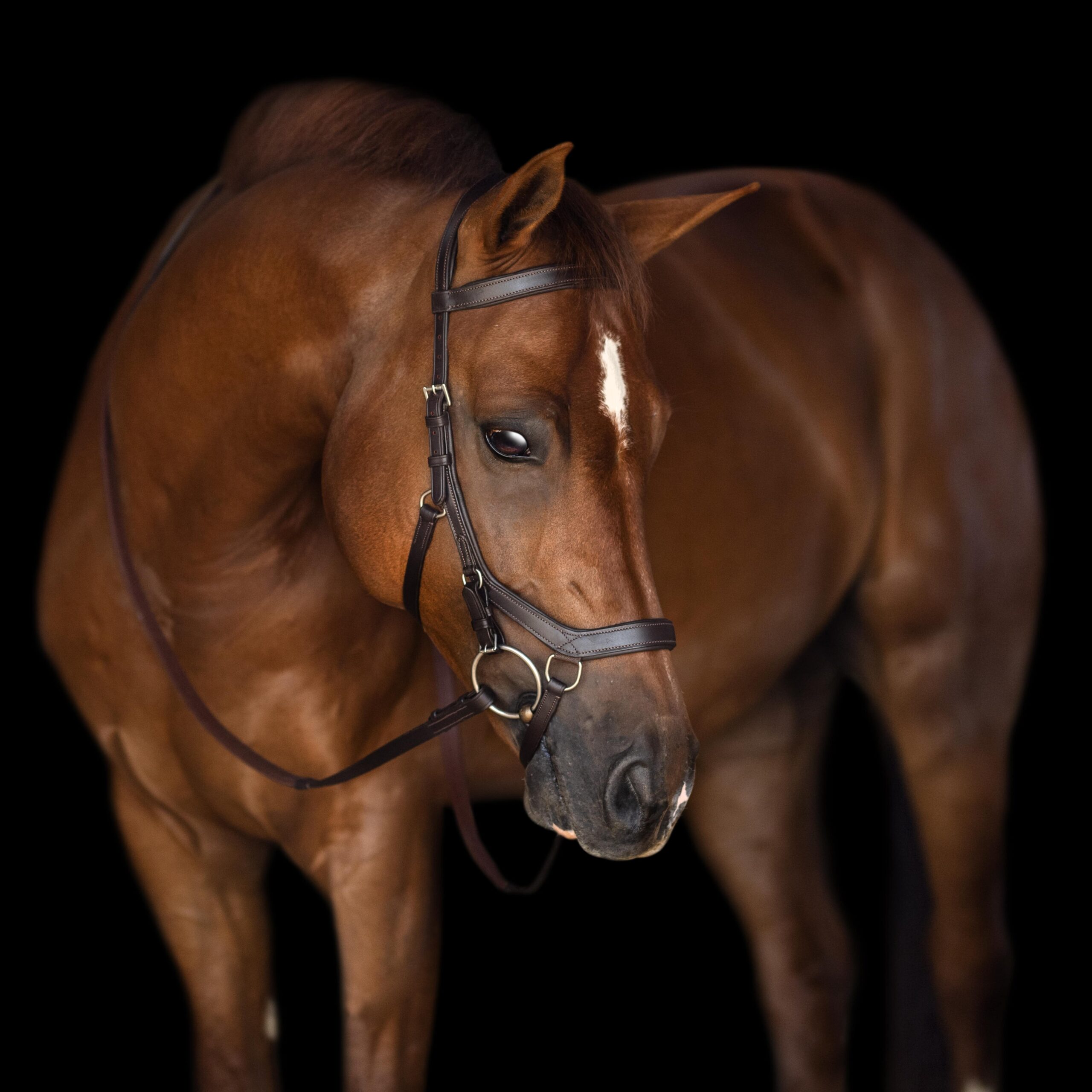 Anatomical Bridle from Bobby's English Tack reduces nerve pain and discomfort.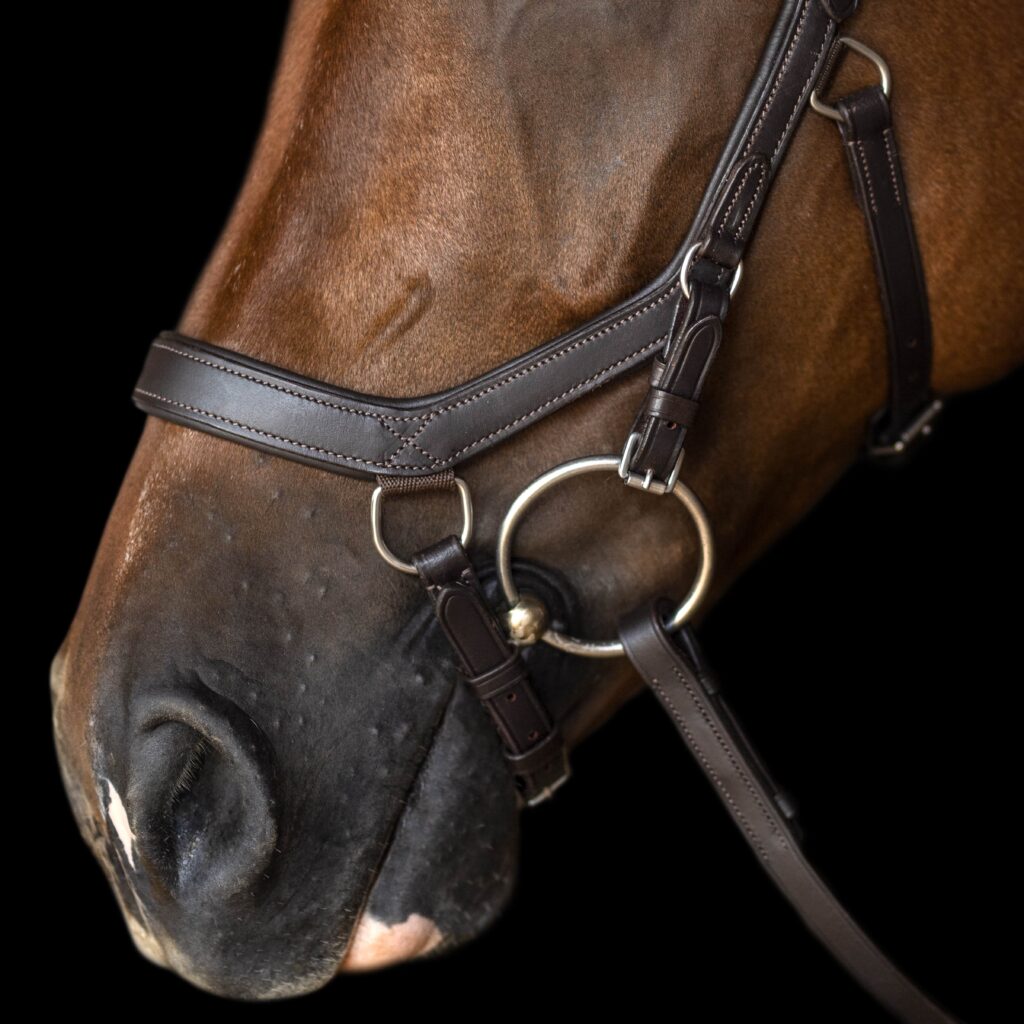 Anatomical Bridle from Bobby's English Tack has a sport modern design that looks amazing